ELECTRONICS
Trident Electronics Technologies Pte Ltd offers the best in class solutions and systems from our technology partners and our electronics product portfolio ranges from Solder Printers, high speed Pick and Place machines, Solder Reflow oven, Vacuum reflow system, Condensation Reflow, Vertical automated ovens, Flying Probe, Functional Tester, ICT tester, Single Part Foam Dispensing systems, laser marking & drilling equipment for substrate to high speed 3D scanners inspection systems. We served a wide client base ranging from small enterprises to large multi-nationals market leader. We will continue our stride to offer technological advanced equipment to assist our customers in the ever-challenging high technology game to become leader in the own field.
REHM
Trident Electronics Technologies Pte Ltd partners with Rehm Thermal Systems GmbH to provide a comprehensive range of reflow ovens , test chambers, conformal coaters to serve the SMT and electronics component manufacturing industry.
Rehm's reflow soldering ovens comes in different configuration and deploys convection, vacuum and condensation as needed by customer's process. Rehm is a technology innovator and leads in the field of solar power with their high-quality dryers and metallization furnaces for solar cells production.
APPLICATIONS
Reflow, Vacuum Reflow, Condensation reflow, Vapor Phase Reflow oven, BGA FlipChip reflow oven, Conformal Coating Lines,Hot and Cold Test chambers
MODUS HIGHTECH
Trident Electronics Technologies Pte Ltd partners wih Modus GmbH to provide the best in class AOI scanners. Modus has been operating as a pioneering force in the AOI sector for several decades and develops fast scanner systems for industrial use. Modus inspection systems (AOI) are being used in SMT production lines worldwide.
The increasing miniaturization of electronic devices plus the escalating demands towards quality control and cost effectiveness makes it necessary to have test control units, which are fast, reliable and easy to set up
APPLICATIONS
AOI, Scanners, Conformal coating Inspection, THT inspection,
FRITSCH
Trident Electronics Technologies Pte Ltd partners with Fritsch GmbH to offer a range of competitive priced manual and semi-auto printer, Pick and Place and batch reflow machine to serve Low Volume High Mix prototpying production as well as research institutions.
APPLICATIONS
Manual Stencil Printers, Semi-automatic Printer, Semi-automatic Benchtop Pick and Place system, Batch reflow oven.
SCHMID
Trident Electronics Technologies Pte Ltd partners with SCHMID to offer a wide range of thermal processing equipment for ceramic chip component industry. These state-of-the-art high temperature belt furnaces are the culmination of decades of thermal processing expertise and is a work horse serving the ceramic chip component industry production line. Schmid also offers batch type APCVD systems to serve the glass optics and Thin Film solar industries.
APPLICATIONS
Thick film firing of noble metal, Low Temperature Cofired Ceramic (LTCC), Hybrid Integrated Circuit Firing, Silver Sintering, Annealing of thin films on glass, Copper thick film firing, Direct Bond Copper, Metallic Brazing, Aluminum Sintering, Glass-to-metal sealing, Annealing of thin films on glass
KEKO
Trident Electronics Technologies Pte Ltd partners with Keko Equipment to provide a range of equipment from slurry preparation, Tape Casting, blanking, punching,printing ,drying, stacking, laminating,cutting, to serve the ceramic chip component line.
Keko pride itself in their technical ability to customize their product offer to suit customer's needs and has been a leader in the field of LTCC and MLCC production line worldwide.
Equipment for Production of Multilayer Based Components in LTCC Production
The Low Temperature Cofired Ceramic (LTCC) technology can be defined as a way to produce multilayer circuits with the help of single tapes, which are used to apply conductive, dielectric and / or resistive pastes on.
These single sheets have to be laminated together and fired in one step all. This saves time, money and reduces circuits dimensions. Because of the low firing temperature of about 850°C, it is possible to use the low resistive materials silver and gold instead of molybdenum and tungsten (which have to be used in conjunction with the HTCCs).
Tape casting
LTCC producers usually use tapes shipped on a roll. For those customers who would like to develop LTCC tape or produce it by themselves.
Slitting (Automatic tape blanker SC-series)
A tape is unrolled and cut into individual pieces. For this purpose, our Tape blanker SC-series can be used. It can process either a ceramic tape cast on carrier PET film or tapes whiteout carrier film; it depends on the type. A sheet dimension is adjustable. It is preferred to rotate the single sheets in turns 90° to compensate the different x/y-shrinking of the LTCC.
Via holes punching (Punching machines)
Vias may be punched or drilled with a laser. Most of available lasers have problem to punch white, thick, green ceramic tape, especially if the ceramic tape is on the carrier film. For punching vias, Keko can offer single or multiple pin high speed punching machines, such as PAM-series, with or without automatic tape handling. In case the tape is cut into individual sheets on the punching machine, a slitting machine is not necessary.
Via filling (P-series) in LTCC production
Vias can be filled with a conventional thick film screen printer or an extrusion via filler. In the first case, the tape has to be placed on a sheet of paper that lies on a porous plate; a vacuum pump holds the tape on its place and it is used as an aid for via filling. The second possibility to fill the vias is to use a special extrusion via filler that works with pressures of about 4 to 4.5 bar. Both methods need to have a mask; this mask should be made of a 150-200mm thick stainless steel. An alternative to that is to use the (Mylar-) foil, on which the tape is usually applied. For a via filling operation we can offer a P-200AVF printer with a via filling option, with or without an automatic sheet handling.
Conductive lines printing (P-series screen printer)
Co-fireable conductors etc are printed on the green sheet using a thick film screen printer. The screens are standard (250 – 400) emulsion or foil type thick film screens. Just like the via printing process, a porous plate is used to hold the tape in place. Printing of the conductor tends to be easier and of higher resolution than standard thick film on alumina. This is due to the flatness and solvent absorption of the tape. After printing, the vias and conductors have to be dried in an oven at 80 to 120°C for 5 to 30 minutes (depends on material); some pastes need to level at room temperature for a few minutes before drying. With the help of our P-200A screen printer, it is possible to print conductors with a 50mm line resolution.
Stacking (ST, SW and SB – series)
Opposite to the process where each layer is placed in turns over tooling pins or where some processors use heat pliers to fix the sheets in turns one on top of the other, we stack one by one sheet by CCD vision alignment or by positioning pins. For this process, developed by Keko LTCC production technology, no special tools are needed. According to required productivity, we offer different possibilities.
Lamination (TPR-series, ILS-series) in the process of LTCC production
There are two possibilities of laminating the tapes in the process of LTCC production. The first one is uni-axial lamination; the tapes are pressed between heated plates at 70°C, 200 bar for 10 minutes (typical values). This method requires a 180° rotation after half the time. The uniaxial lamination could cause problems with cavities / windows. This method causes higher shrinking tolerances than the isostatic lamination. The main problem is the flowing of the tape; that results in high shrinkage tolerances (especially at the edge of the part) during the firing and varying thickness of single parts of each layer (it causes serious problems on the high frequencies sector). A suitable press would be our TPR-series. The second way is to use an isostatic press. The stacked tapes are vacuum packaged in a foil and pressed in hot water (temperature and time are just the same like using the uni-axial press). The pressure is about 350 bar. We recommend our ILS-series model.
Cutting into individual pieces (CM-series)
After laminating, the parts are usually cut into the individual pieces. For this purpose, our manual or automatic CM-series model-cutting machine can be used. It cuts up to 5mm thick green ceramic bars on a vacuum table with a hot blade. For those customers who would like to do half cut of the stack, a modified version of standard cutting machine is available. If the fired parts have to be cut into smaller pieces or other shapes, there are three different possibilities. The first one is to use a post fire dicing saw, which holds tight outside dimensional tolerances and allows high quality edges.
Co-firing
Laminates are fired in one step on a smooth, flat setter tile. The firing should follow a specific firing profile, which causes the need of a programmable box kiln. A typical profile shows a (slow) rising temperature (about 2-5°C per minute) up to about 450°C with a dwell time of about one to two hours, where the organic burnout (binder) takes place; then the temperature has to be risen up to 850 to 875°C with a dwell time of about 10 to 15 minutes. The whole firing cycle lasts between three and eight hours (depends on the material; large / thick parts cause the need of a modification of the firing profile). For further information on Low Temperature Co-fired Ceramic production equipment please contact us (click here).
APPLICATIONS
Slurry Roller Benches, Tape Casters, Tape Blanking, Tape Blanking, Tape Punching, Screen Print, Roll to Roll Printing, dryer, Stacking , Laminating, Cutting.
APPLICATIONS
Slurry Roller Benches, Tape Casters, Tape Blanking, Tape Blanking, Tape Punching, Screen Print, Roll to Roll Printing, dryer, Stacking , Laminating, Cutting.
SPEA
Trident Electronics Technologies Pte Ltd patners with SPEA to provide a range of highly engineered competitive priced Flying Probes , Functional Testera and ICT Tester.
Since 1976, SPEA has been engaged, with creativity and innovation, in designing and manufacturing the best test equipment for microchips and electronic boards.
The key to success of SPEA lies in its products: state-of-the-art innovation and adaptability to the different customers' needs. By investing significant resources in R&D and engaging the most talented minds, SPEA manufactures testing solutions that, year after year, are confirmed as the most effective, the most advanced and the most competitive on the market.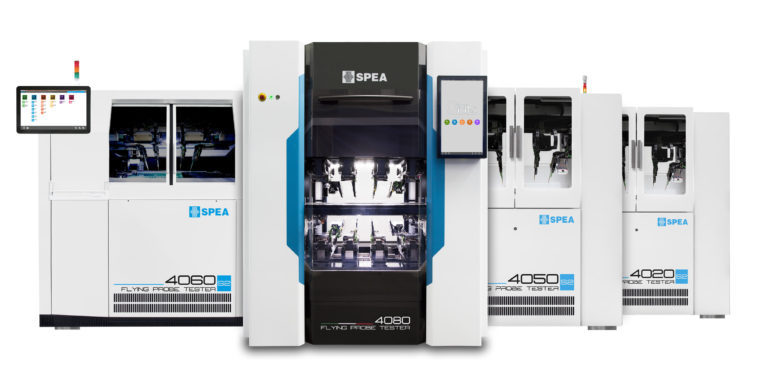 SEAMARK
Trident Electronics Technologies Pte Ltd partners with Shenzhen Zhuomao to distribute their Seamark range of X-ray machines. Seamark's X-Ray inspection established a good reputation in China over the past few years and the company offers a full range of inline as well as offline of X-ray Inspection system to cater to the electronic industry's needs.
APPLICATIONS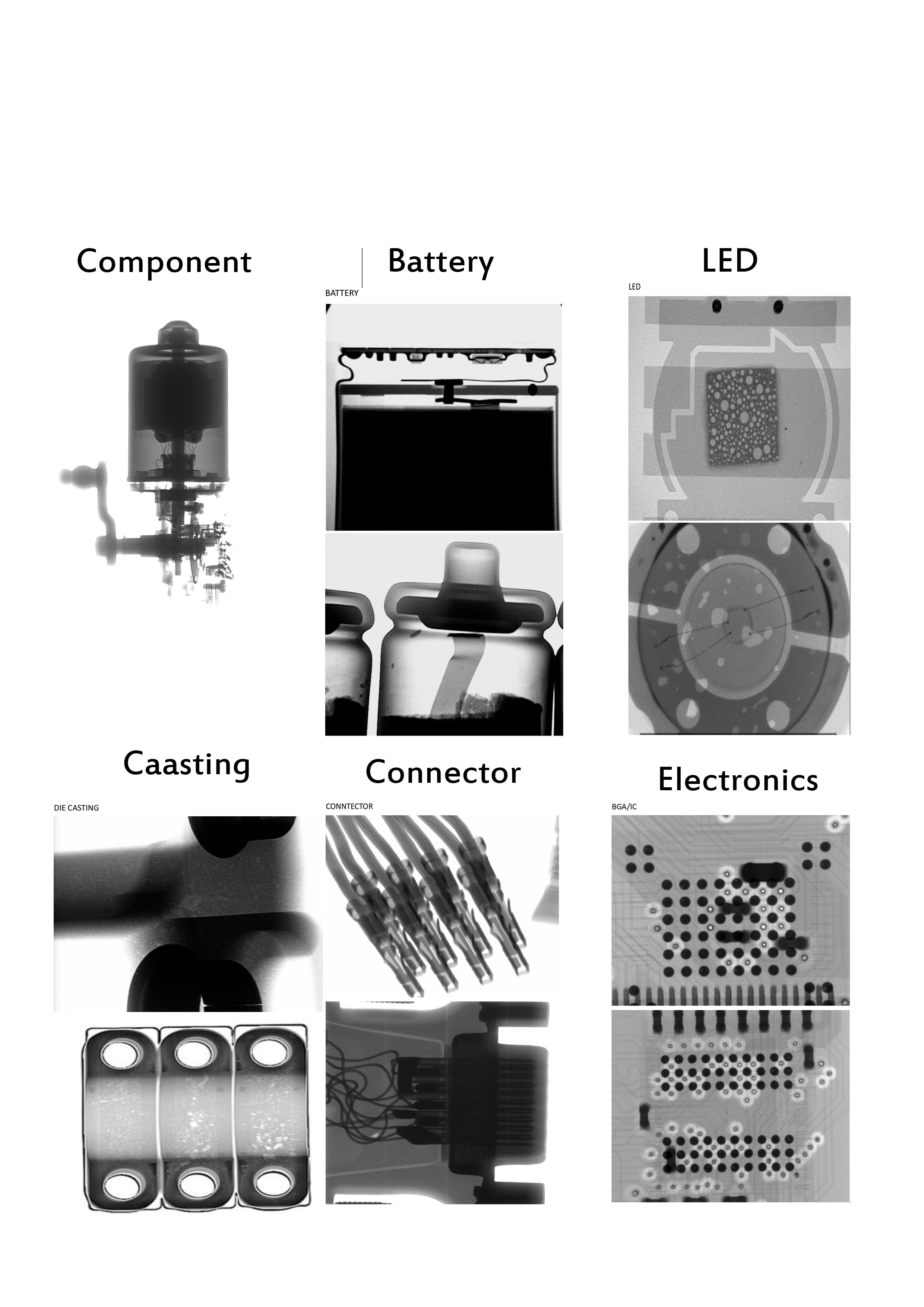 PPI Systems
Trident Electronics Technologies Pte Ltd partners with PPI Systems to provide the electronics industry with the highest standard of production Laser equipment. Based in Ottawa, Canada, PPI designs and manufactures turn-key laser drilling and trimming systems for the electronic interconnect and component markets from its 23,000 square foot production facility. PPI partners with its customers to create innovative and adaptable solutions to simplify day-to-day operations, maximize return on investment, and provide advanced production capability to meet the demands of next generation electronic components.
Trident's experienced sales and service team provides best in class support in the industry.
APPLICATIONS
RapiTrim systems process thick film and thin film resistors on virtually any substrate. Precise laser control allows clean resistor removal without damage to the substrate. PPI offers a choice of three wavelengths (IR, green or UV) to solve your most demanding application.